Hello once again wonderful PLCF Community!
Today, I am excited to announce a few small changes to the PLCF that make the PLCF undoubtedly more awesome!
The first change is the new background image in the forum's text editor. Below is the image.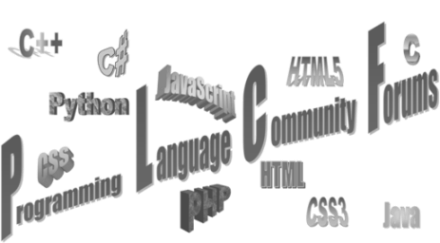 This background change was tested in both Firefox 10 and Internet Explorer 8. In Firefox 10, the image appears in both, BBCode and WYSIWYG mode, but in Internet Explorer 8, there are some small problems with the background. In Internet Explorer 8, the image appears as it should in BBCode mode, but when the text editor is in WYSIWYG mode, the image flashes quickly upon page load, and then disappears. To help me sort out problems, please take a screenshot of how the two text editor modes appear in your web browser, and upload them to a post with information about your web browser in the, "Report A Bug" forum.
The next change involves the way images appear in posts. Most of the time, when we upload images in posts, we often leave them in the full size. Many people find this annoying, but there are people out there, like me, that prefer images in their full size. While I have never actually seen it, I have heard stories about forums where two members get into a fight about image size that eventually cause everyone (including the administrators) to fight, basically destroying the forum, all because of stupid image sizes. This new change makes a small compromise for these two different opinions. This new feature was actually spoiled for you in this post earlier, whenever we showed you the background image. In the text editor, you see it in it's full size, but as soon as you post it, the image is re-sized in our brand new image re-sizer. Not all images will be placed in the re-sizer. The only images that will appear smaller in the post are those that have a size that is equal to or larger than 400px. x 400px. Smaller images will not be re-sized. All images that are re-sized will be left-aligned on a new line in the post, no matter where you put them in the text editor, or how you align them.
In addition to all of our new features, we have some older ones that we created that were taken down that today, return to the spotlight. I am sure that a while ago, you recall the country flags. Shortly after they were released, they were taken down for about a week to release new ones. These new flags, after about another week, were taken down until now to release our final flags which are displayed on both, your profile and your post profile. In both, your profile and post profile, the flags appear under your operating system. As of this writing, I am the only person who has a flag set, and furthermore, as of this writing, the only flags that are available for you to choose are the USA flag and the Russian flag, however, this will soon change. These changes will be track-able through the use of the
Flag Changelog
. I am not requiring new members to fill this out upon registration. Only forum members can see people's choice for this option.
In addition to the re-spotlighting of the old country flag feature, we are announcing a new add-on for our code box. Today, we are announcing the, "Select Code" link in the top right-hand-corner of every single code box. This link will highlight the contents of the code box. This WILL NOT copy the contents for you, but just highlight them for you so you do not have to do that yourself. You will still need to copy and paste it yourself, however.
See the new Select Code Button in action!:

Code:

This is the Code Box.
This concludes tonight's exciting changes! Goodnight!
Administrator





Posts

: 618


Join date

: 2011-07-20


Location

: The Twilight Zone!




---
Permissions in this forum:
You
cannot
reply to topics in this forum