Hello all!
Today's first change is very minor. All I did was change the icon. The original icon was
, but now, it has been replaced with

. I am not sure about


web browsers, but if you are using

, then the icon displays, but if you are using

, then the icon you will see is the standard icon that displays when the web site that you are on doesn't have a designated icon. I am well aware of this issue, and I know why it happens. If you are using IE, you may have noticed that in this post, the new icon is pixelated. IE is aware of this issue, but can't fix it, so when the script runs, and tells it to display the icon, and IE sees that it is pixelated, IE decides to pretend that the page doesn't have an icon, I will be working on depixelating it, so that IE will display it, but for now, all users of IE will just have to deal with the "ghost icon." Since IE users will struggle with seeing it, here is a .png of the same file:

. And, if anyone is curious, below is the original image that I made before I shrunk it down to make it a small icon.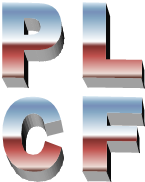 And now for slightly bigger change. I will get straight to the point and tell you what it is instead of being annoying: I have started adding a "General Discussion" forum to each programming language, for now, only C++ & Java have this, but soon, I will add one to each programming language. I will also move threads that should be in those forums once I finish with making these forums. That's it for tonight! See you tomorrow!
Administrator





Posts

: 618


Join date

: 2011-07-20


Location

: The Twilight Zone!





Similar topics
---
Permissions in this forum:
You
cannot
reply to topics in this forum